We manufacture all kinds of apparel for a range of different fashion brands.
Finding one, solid manufacturer for everything can be difficult, especially if you want to have different items in your range.
Our streamlined manufacturing solutions mean that you will only need to communicate with one person from our team to create whatever you need.
Find out what about the kind of apparel we make below.
Swimwear
Wanting to start your swimwear label but afraid to launch in an oversaturated market?
At Garment and Product Solutions, we see this as an opportunity.
In order to succeed, your swimwear range needs to offer something unique and different from your competitors.
Recycled Swimwear Fabrics, High Quality YKK Zippers, Optional Cups, Flattering Shapes, Detailed Trimmings and Custom Printed Fabrics are only a short list of the wonderful features we can offer our clients for their ranges.
In addition, we offer low minimum order quantities (MOQ) on swimwear to give our newer brands that extra support in the beginning stages of their project.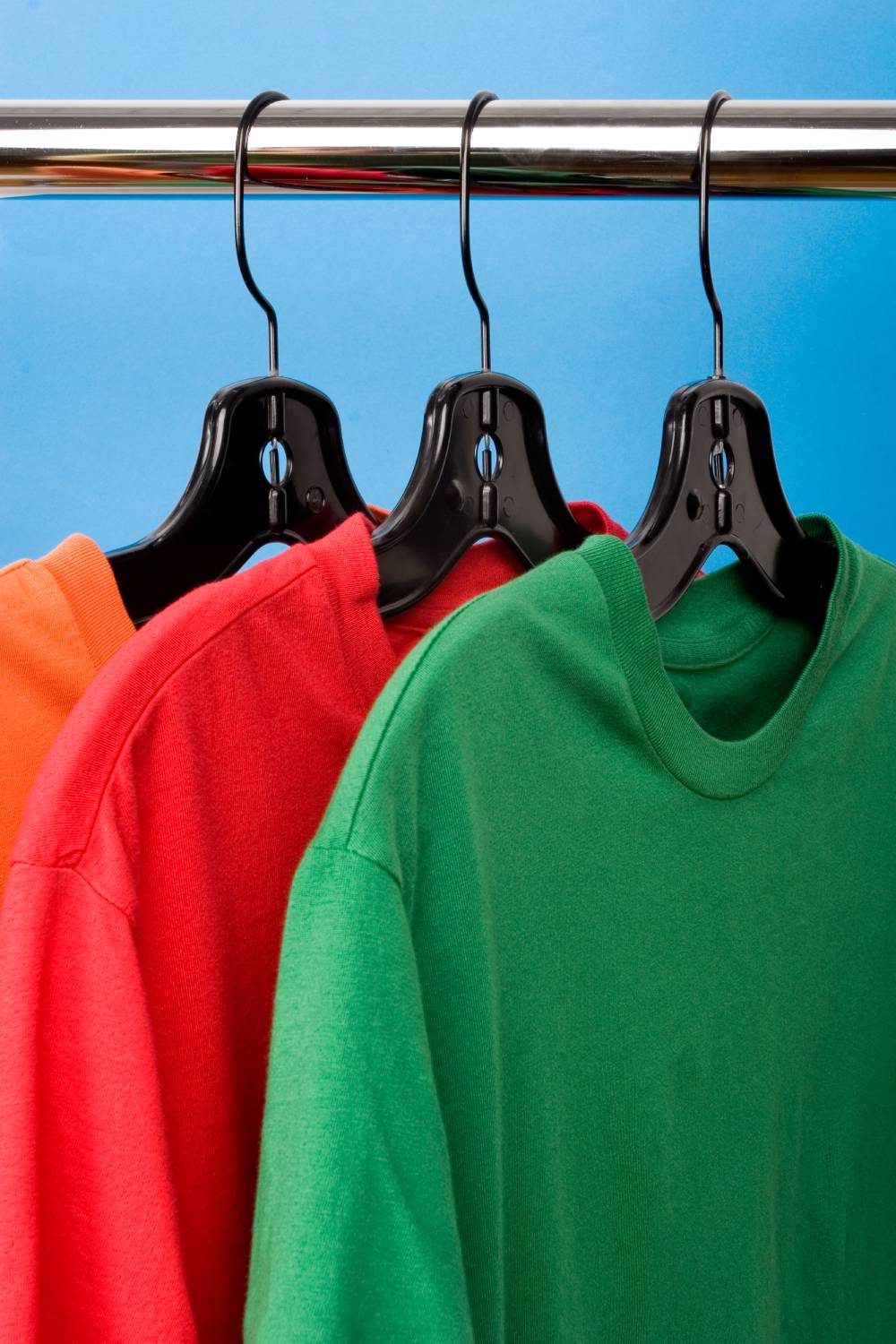 T-Shirts
Never been able to find the perfect t-shirt?
That's because t-shirts appear to be simple to make, but they're not quite as simple as they look.
At Garment and Product Solutions, we offer a full design service whereby you can create the perfect t-shirt for your brand, from scratch. Being able to customise your style, fit and design will offer a competitive edge in the market, rather than selling the same blanks that everyone has access to.
Raglan sleeves, custom necklines, optional collar, oversized fit, cropped length, sleeveless, pockets - the opportunities are endless when manufacturing with us.
At any stage of the design process, you are always welcome to ask our experienced team what they think will work best.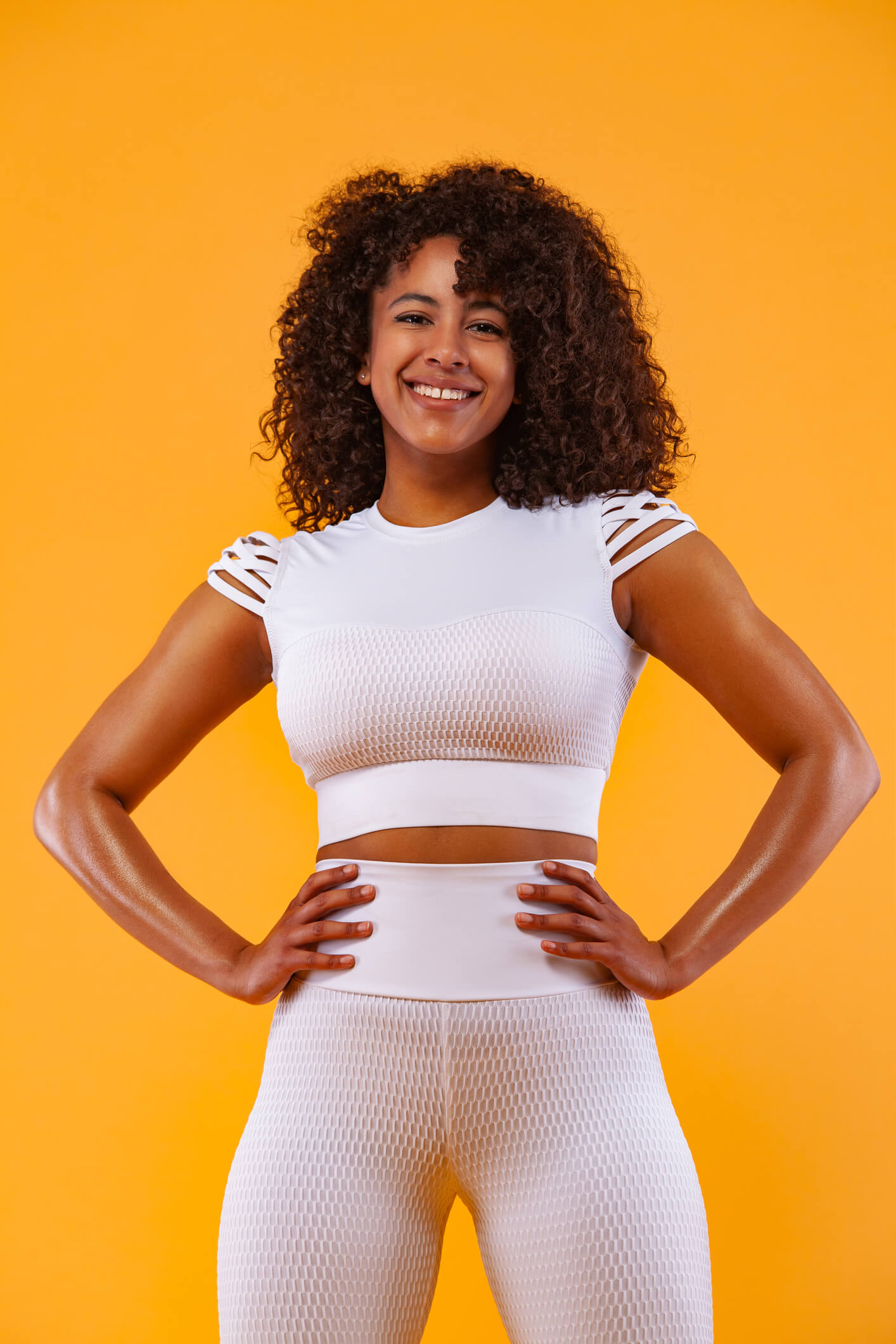 Activewear
The activewear apparel industry is an incredibly strong market growing at a tremendous pace.
However, finding a manufacturer that produces high quality pieces is certainly difficult to find.
At Garment and Product Solutions, we understand that the quality of your items is what will leave lasting impressions on your customers in order for them to come back and make multiple purchases. This is why we guarantee to all our clients that their end result will only consist of the most high-end, techinical, quality pieces they have ever laid their hands on!
Not only this, but we offer low minimum order quantities to ensure that our clients can have more creative freedom to implement a range of styles, take less financial risks and test the market before making larger purchases.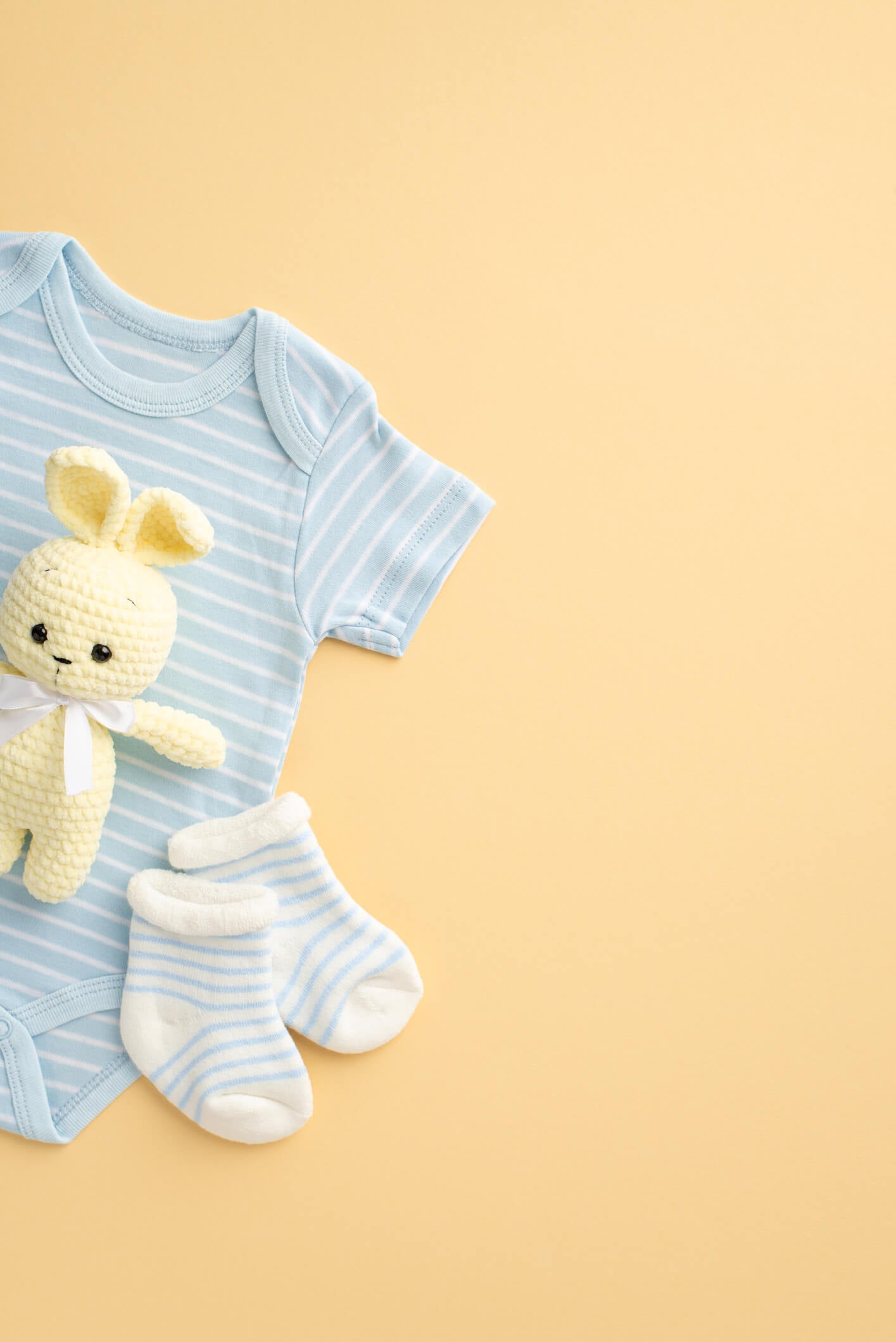 Baby & Kids Clothing
Whether you are a newcomer or have an existing baby clothing brand, our clients are always seeking advice about the technical aspects that come with developing clothes for little humans.
Babies and children are constantly growing which is why making clothes for them can seem extra difficult. Rest assured, our experience in creating all kinds of baby clothes will take the hard work out of the process!
We have been creating and shaping these patterns for years and can advise you with the best possible options for your brand. Simply provide a sketch or present your ideas to our team and we will bring your idea to life. No need for any experience, we've got you covered!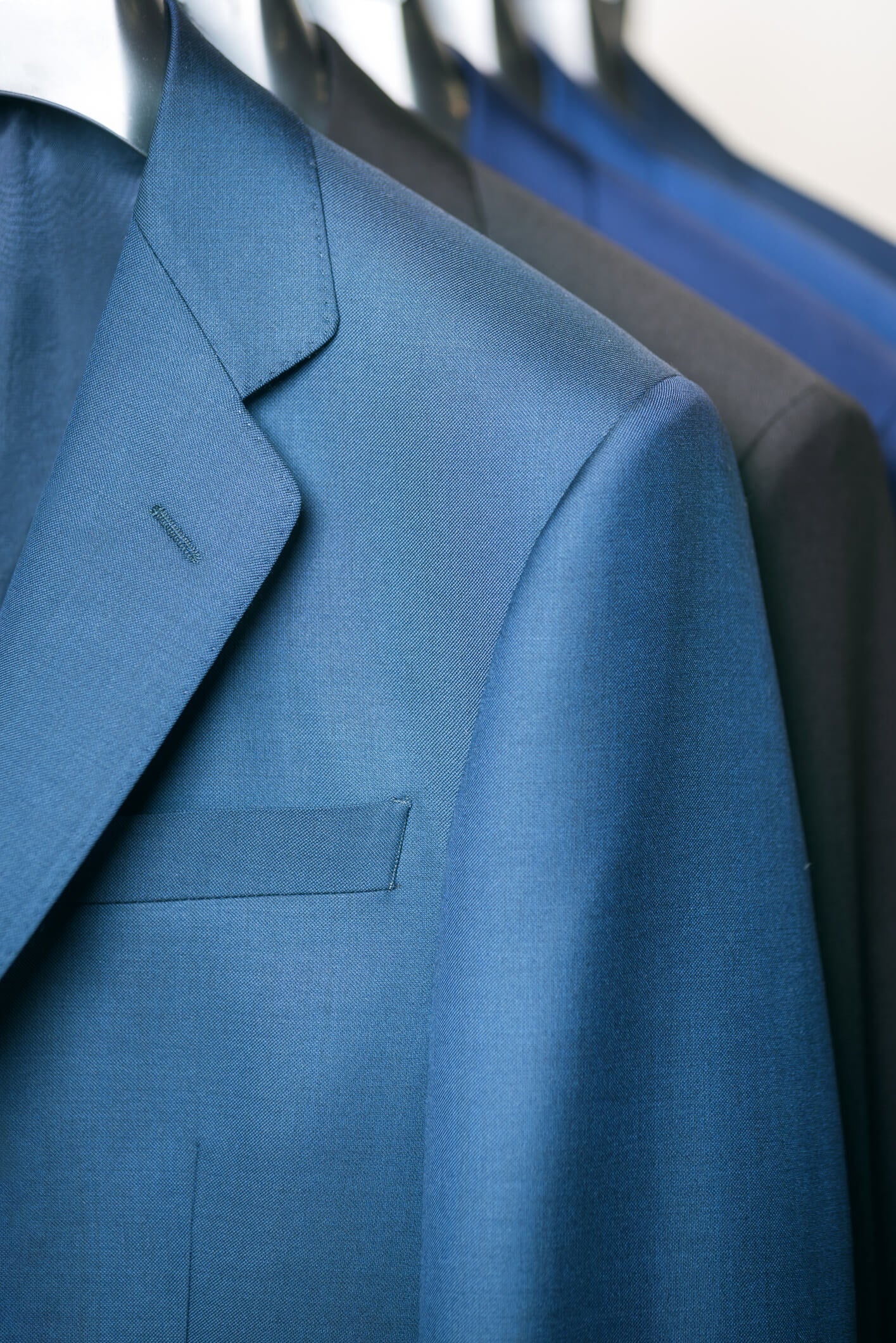 Suits & Formal Attire
Enjoying the finer details in life is not so bad when you're creating the highest quality, fashionable suits in the game.
We are dedicated to the creation of premium quality formal wear and dedicating time with our clients to ensure their creativity, refinement and perfection is successfully manifested into their garments.
Our slow-fashion manufacturing services ensure that we only execute the most beautiful, well tailored products on the market.
With the direction of your creative ideas combined with our endless choices of styles, fabrics, quality, details and more, we can create something truly unique for you and your brand.
Hoodies, Sweats & Jumpers
Hoodies are a wardrobe staple that absolutely everyone either owns, or needs to own - even if you live in a hot climate!
Start a hoodie specific brand or introduce a these winter warmers into your range to add and elevate your branding!
Choose your fabric, colour and style and get printing with your own design or logo! Our print mills provide all types of different printing techniques and we will advise the most appropriate type based on our clients artwork.
Before you launch into the market, we make sure that your print will last so we do our own testing methods to ensure nothing goes wrong.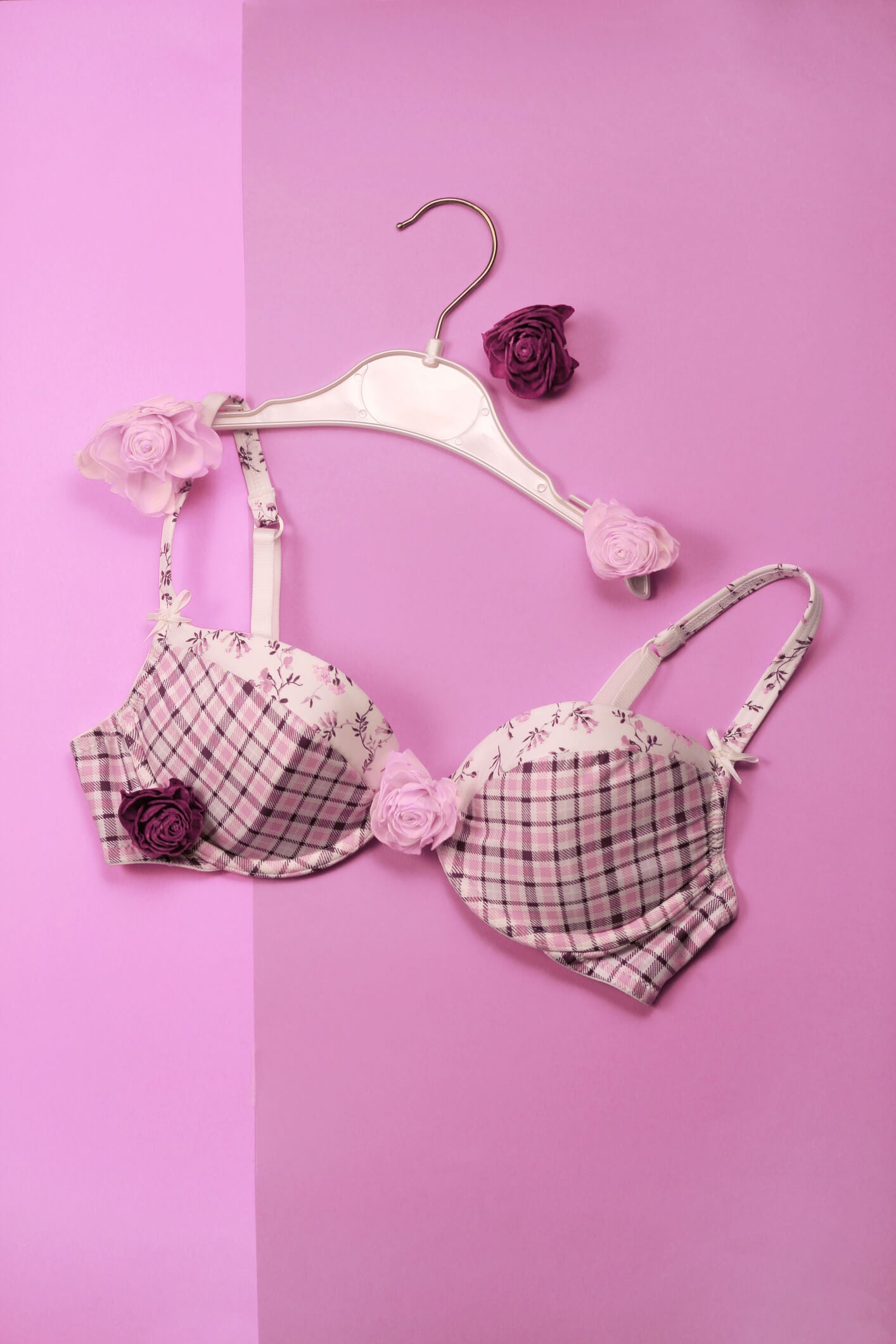 Lingerie
Manufacturing lingerie is a very specific and is considered a specialised type of clothing manufacturing.
In saying this, we are not ready to take shortcuts to compromise your designs. Be bold, be brave and be as extra as possible when designing lingerie - because you can!
The first step is choosing your colour and fabric. Now, choose your lace: french lace, sheer lace, fillet lace, tulle lace or a different lace in mind? We have it all! Want to add something to spice up your style? Choose any of the following options in any colour you want! Ribbon straps, elastics, rosettes, scalloped finishes, bows, buttons and more, are all available for you to use in your design.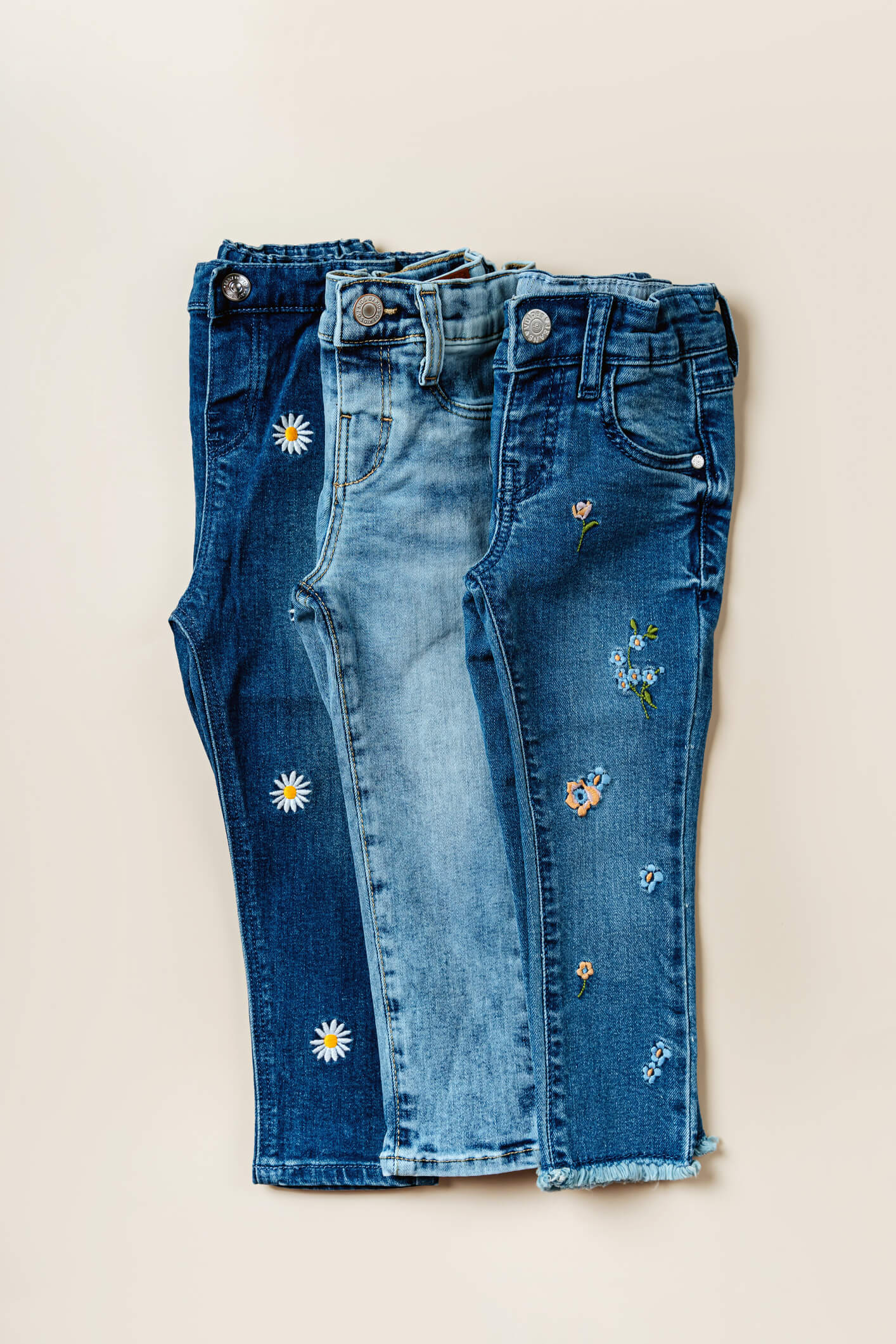 Denim
Just like our lingerie, manufacturing denim is also highly specialised.
We offer the newest technological advances when it comes to denim. Our expertise goes beyond just choosing the primary material. Choose any type of wash, dye, smudge, or any distress effect you require, we're here to make it happen.
When you manufacture with us, we consider our environmental footprint in all aspects of the process. We understand how large the denim industry is which is why we offer our clients the choice to use recycled fabrics and materials to ensure we are reducing our impact as much as possible.
Sleepwear
Our high quality materials, printing and fabric sourcing services has meant that we have been able to create luxury ranges for Australia's leading sleepwear retailers.
Want to create more than just pyjamas? You've come to the right place! We make bathrobes, nighties, onesies, sleep sets, sweats, jumpsuits and more for our clients.
Want to add unique details to your garments? Even better! With the stock market available at our fingertips, we're able to find or customise any detail you need. Trimmings, lace, drawstrings, embellishments, pom-poms, buttons and more, are all available for you to style your pieces with.
FAQ's
WHAT TYPES OF APPAREL DO YOU MANUFACTURE?

We manufacture all kinds of apparel, including but not limited to t-shirts, hoodies, sweatshirts, pants, skirts, dresses, jackets, and more. We can produce items for men, women, and children.
CAN YOU MANUFACURE CUSTOM DESIGNS OR DO YOU ONLY OFFER PRE-MADE ITEMS?

Yes, we can manufacture custom designs tailored to your specifications. We have a team of experienced designers and pattern makers who can help bring your ideas to life.
WHAT IS YOUR MINIMUM ORDER QUANTITY (MOQ)?

Our MOQ varies depending on the type of apparel you want to manufacture. Generally, our MOQ is around 100-500 pieces per style, but we can discuss lower MOQs for certain products. 

Our Sample Room partnership was established in 2018 to allow new brands to launch with the lowest possible minimum quantity of 50 units per colour, per style, using fabrics from the stockmarket.

Read more about our MOQs here
DO YOU OFFER SAMPLE PRODUCTION BEFORE FULL-SCALE MANUFACTURING?

Yes, we offer sample production to ensure that you are satisfied with the design, fit, and quality of your product before we start full-scale manufacturing.
WHAT IS YOUR LEAD TIME FOR PRODUCTION AND DELIVERY?

Our lead time for production and delivery depends on the complexity and quantity of the items you want to manufacture. Typically, it takes 4-8 weeks from the time we receive your final order and approved samples to produce and deliver your products.
WHAT KIND OF MATERIALS DO YOU USE FOR YOUR APPAREL?

We use a variety of materials, including cotton, polyester, rayon, spandex, and more. We can source materials based on your requirements and provide samples for you to choose from.
DO YOU OFFER LABELING AND PACKAGING SERVICES?

Yes, we offer labeling and packaging services for your products. We can include custom labels, hang tags, and packaging based on your design specifications.
CAN YOU SHIP INTERNATIONALLY?

Yes, we can ship internationally. We work with reliable shipping partners to ensure that your products are delivered on time and in good condition. However, shipping costs and delivery times may vary depending on the destination country.
Want to find out what else we manufacture?Get in touch with our experienced team today!
Fill out the contact form below or call us on +61 405 405 022 to begin your journey.